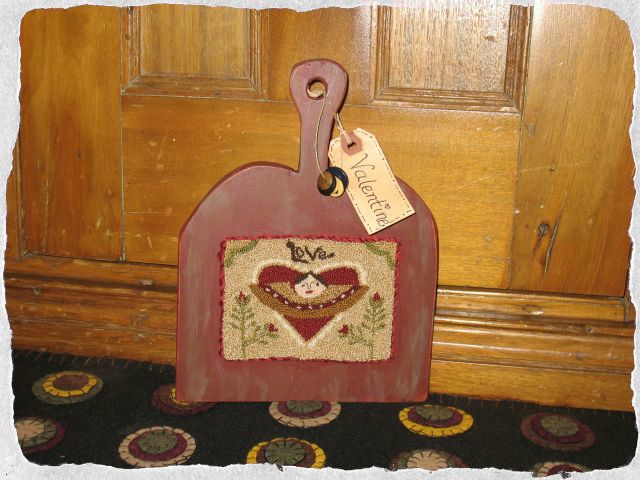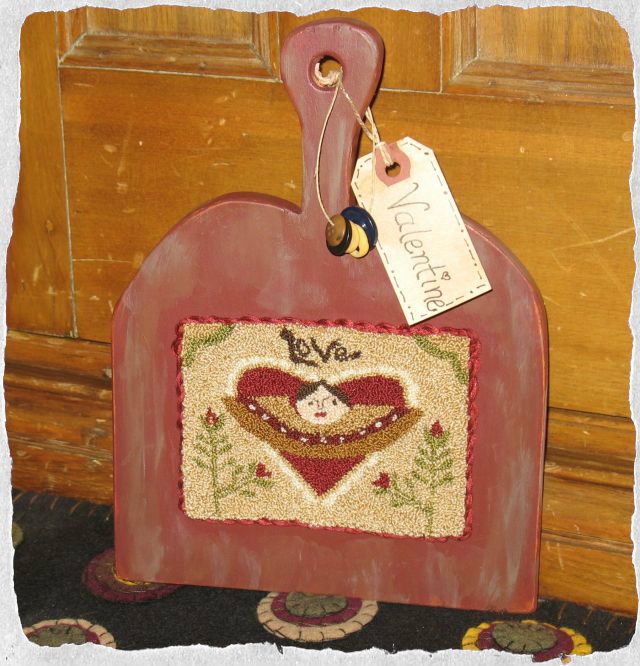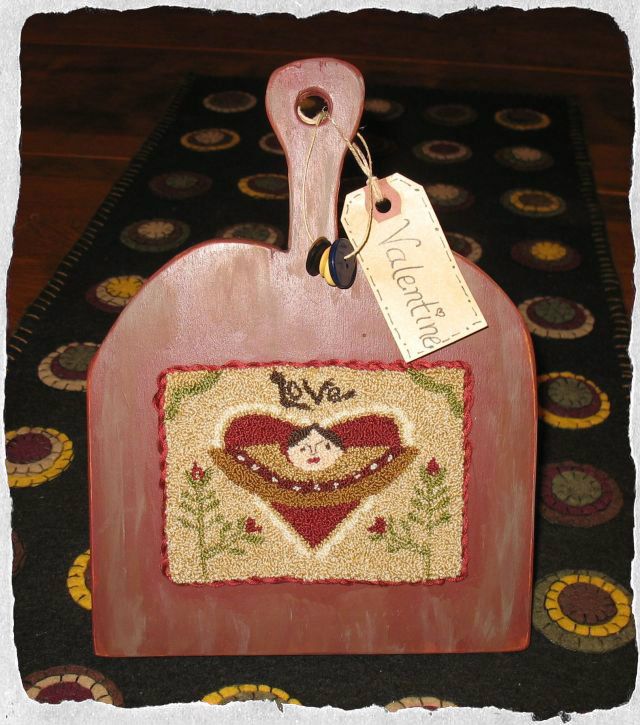 I just finished the punch needle and listed it on Ebay as an auction. I ended up painting a hornbook, and adding a string of button and a tag aged with walnut ink.
I'm in a crafting wasteland. Just can't seem to get excited about what I'm working on. Guess I need to switch gears and find something to get me going.
Hope you had a good weekend!
~*~ Laura ~*~